Water Tank Index
Planters
New Products
Accessories
Irrigation
Water Gardens
Garden Products
Contact Us
Etills Ltd
Unit 1,
Whiting Way
Melbourn,
Hertfordshire ,
SG8 6NA
Telephone - 0871 200 2082
Fax- 01763 268409
VAT Number: 895 3143 00
Company No. 06006123
For customer feedback on our products and services please email feedback@etills.com
Feel free to contact our friendly sales team at any time.

Our office hours are 8am - 5pm Monday - Friday and
Now open on a Saturday 9am - 2.pm

If you have any queries or technical information on a water butt our helpful technical team will happily help answering your call.
All of our water butts are made here on site in the UK and this allows us to give our customers a faster delivery service with a quality made water butt. As a company we take pride in our water butts and aim to give complete customers satisfaction with our service.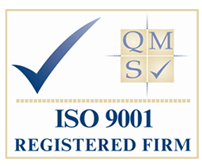 Etills Ltd has been assessed and approved according to quality management system
ISO 9001:2008; the manufacture and supply of rotationally molded plastic tanks.